Make a difference in
educational technology
We're looking for people with strong technical skills who are engaged with their professional development and are adept at building "trusted advisor" relationships with clients.
We also want candidates who are dedicated to making an impact in education and are interested in joining a small company that's rapidly growing. Knowing Technologies was founded in 2006. We're hiring for educational technology jobs in San Francisco Bay, San Diego, Los Angeles, Denver, and other locations.
The KT Way
We believe in the transformative power of education and actively explore that arena to deepen our understanding of the customers we serve
We share acquired knowledge to elevate others and multiply our effectiveness.
We create pathways for learning inside KT to promote growth, problem-solving, and resilience.
We think before we move, anticipating the consequences of our action or inaction. We look ahead and light the path forward.
We own our actions and what they can teach us.
We are willing and able to take initiative.
We create memorable customer experiences, acting ethically, enthusiastically, and professionally.
We invest time building trusting relationships and developing sincere appreciation for each other.
We are active listeners and informed speakers.
We model our commitment to others with clear and appropriate expectation-setting, information-sharing, follow-through, and helpful responsiveness.
We focus on our purpose to accomplish important work, together.
We encourage clever resourcefulness and ingenuity.
We keep ourselves agile by minimizing complexity and finding ways to simplify.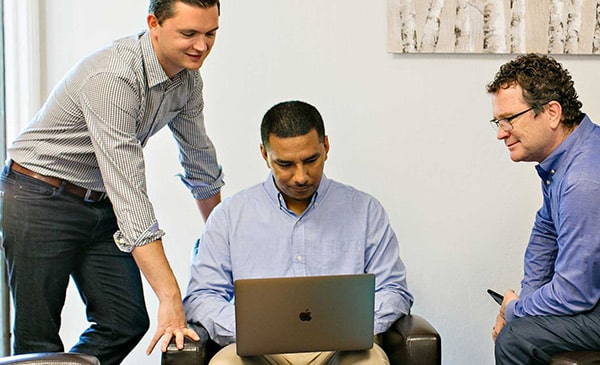 Working at Knowing Technologies
Small – you're not just a badge number here. Everyone on staff plays a critical role at KT

Competitive salaries, benefits, time off, and year-end bonus opportunities

People with a healthy sense of humor who have the same passion about using technology for good that you do

Creative, collaborative, and energetic work environment

Passion and unwavering commitment to education and its self-actualizing potential